Product Description: 
PP hollow/Corrugated Sheet known as twin wall sheets or muti wall sheets, are durable and light weight. Produced in a continuous extrusion process, they tend to be up to 15mm in thickness. As well as being used for advertising purposes, they are used in building and construction, in public and private buildings, outdoors or indoors. Additives such as flame retardants, UV stabilizers and color master-batches give the sheets the various properties they require, to enhance their functionality and comply with relevant regulations. Nowadays, PP corrugated sheets become the most materials in advertising, building and signs. 
Properties: 
1.Unaffected by water.
2.Stronger and more durable than corrugated fiberboard.
3.Extremely lightweight.
4.Won't rust, rot, mildew or corrode like metal or wood.
5.Can be printed on easily and clearly.
6.Tear, puncture and impact-resistant.
7.Can be scored, creased, stapled, nailed, stitched, folded & drilled
8.Can be made for die-cut.
9.Can be sonic or heat welded.
10.Resists a wide range of chemicals, grease and dirt.
11.Can be produced with a non-skid coating on one side.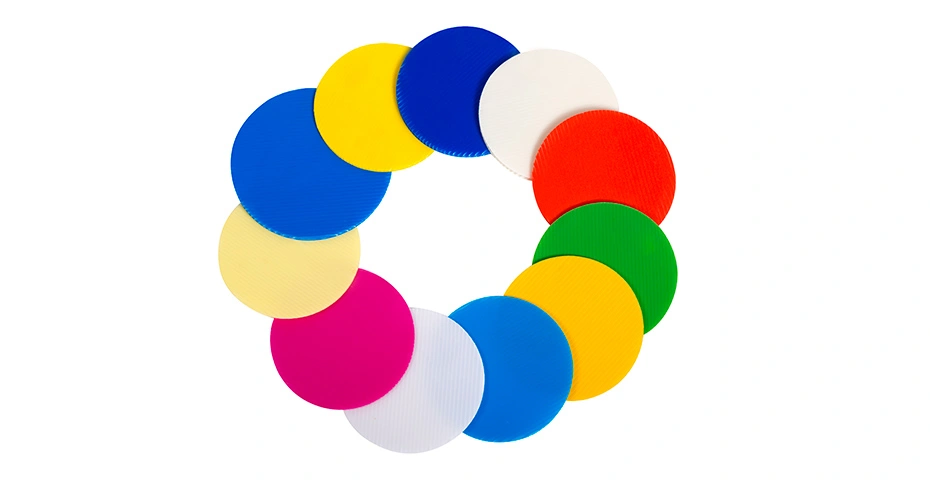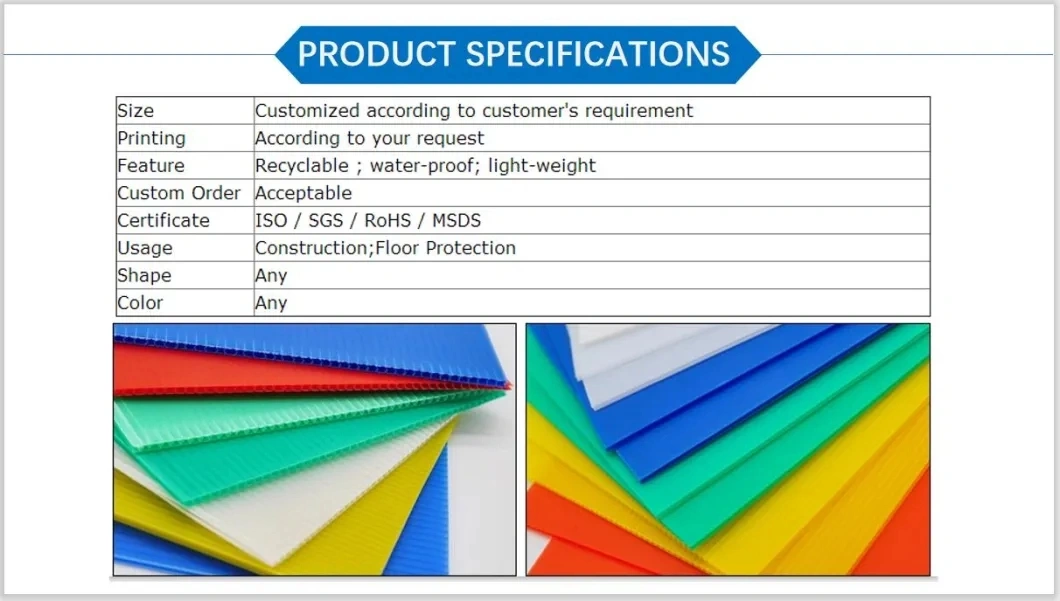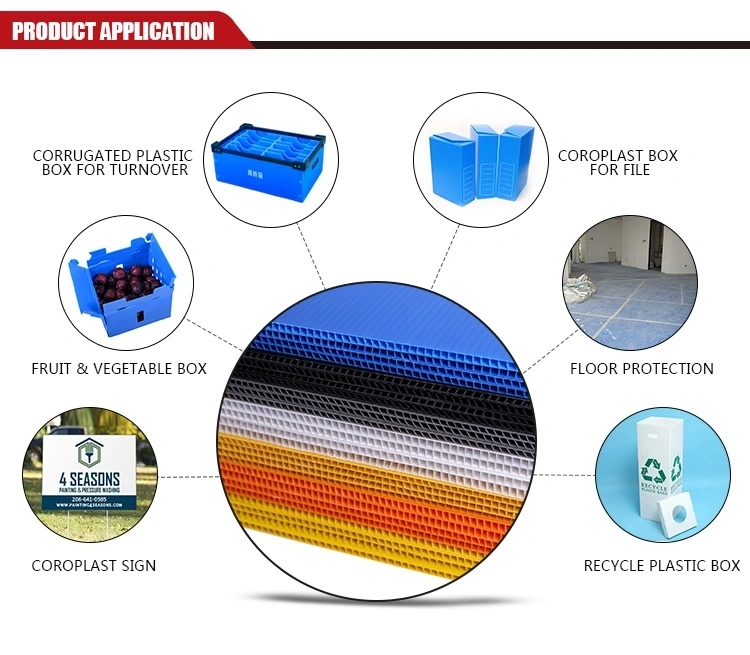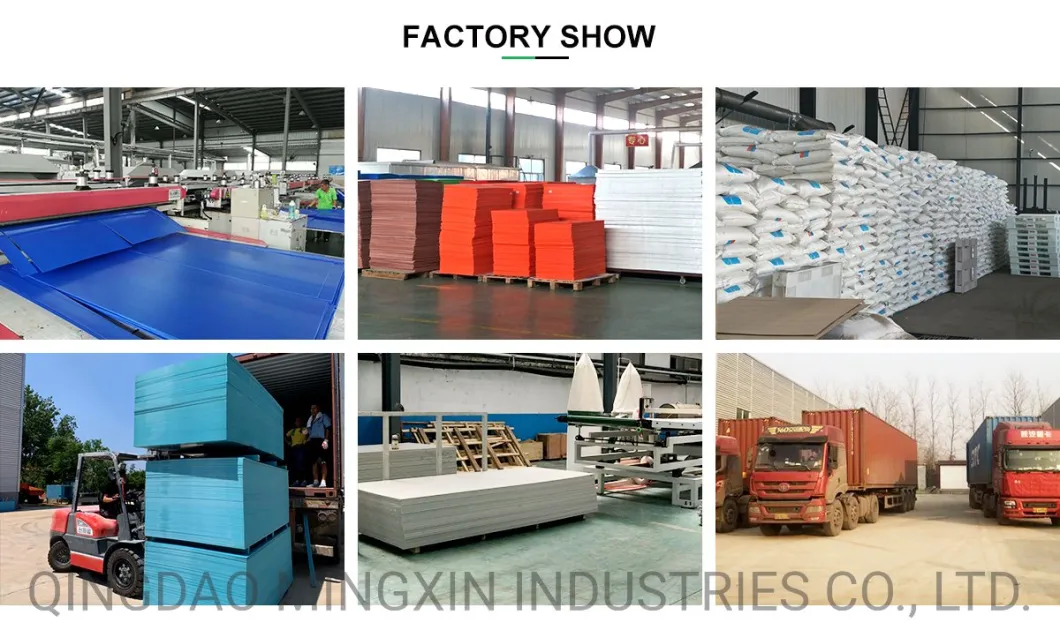 Packing & Shipping: